Supporting vulnerable clients motivates duty counsel in Brockville
Published: October 16, 2023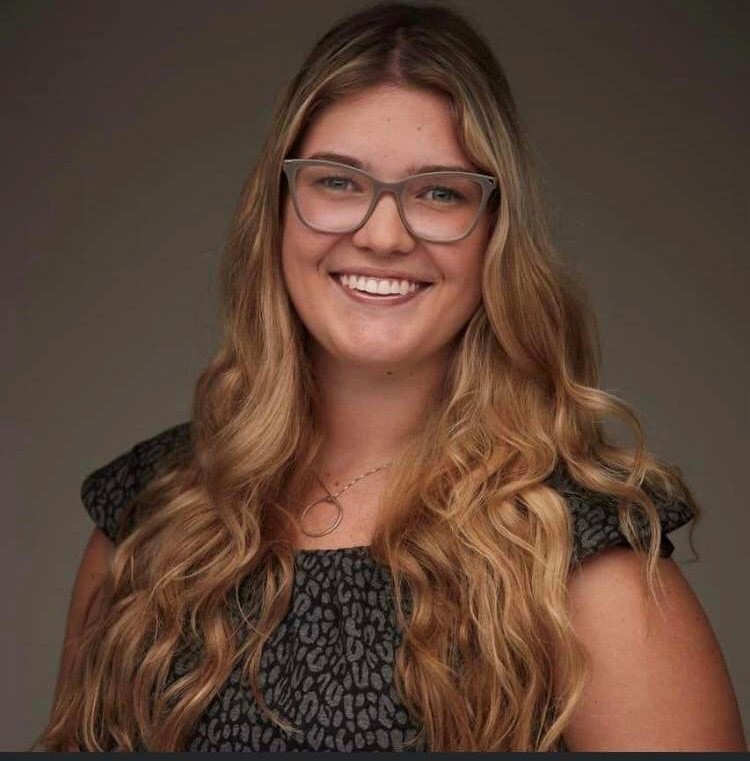 Helping a mother of three to access mental health resources and get her life back on track was a rewarding experience for Brockville lawyer Alana Logie.
Alana is a staff lawyer in Brockville who provides duty counsel services to people eligible for legal aid. Her client became involved in a domestic dispute with her former partner and the situation became heated. The woman was charged with uttering threats, and Children's Aid Society was planning to investigate.
It was the woman's first time dealing with the criminal justice system. She felt stressed and overwhelmed, with no family connections or community support. She feared the prospect of a legal battle and a potential criminal record.
"I met with the Crown to discuss how to get the client some help," says Alana. "We helped facilitate getting her access to mental health resources. She's now near the end of her therapy sessions and criminal charges have been diverted. She's feeling better about her situation, calmer and more stable, with a plan to go back to school, and hope for her future."
Thanks to Alana's efforts, the woman was able to access resources to get the mental health support she needed. Alana connected her client with Lanark, Leeds and Greenville Addictions and Mental Health, which offers services and programs to people experiencing mental health issues.
Facing challenges
Alana notes, "We're lawyers, but we sometimes feel like social workers and housing advocates. We try to find creative solutions for our clients and connect them to limited resources."
Legal Aid Ontario clients are often facing multiple obstacles, including poverty, mental health, housing and addiction issues. Many of the clients whom Alana supports at family court, criminal court and mental health court are grappling with complex problems, which in turn makes her duty counsel role more challenging.
Social justice
Helping vulnerable people is a compelling part of Alana's work. She supports low-income clients who would otherwise be unrepresented in court because they cannot afford a lawyer.
"The social justice aspect of this work appeals to me," she says. "Growing up, I was very involved in human rights causes and organizing or participating in social justice issues."
While attending St. Mary's High School in Brockville, Alana was heavily involved in the Social Justice Club, which led food drives and human rights events, including an international poverty awareness trip to Guatemala she joined in Grade 11.
Alana then attended the University of Ottawa, studying political science and public administration. She completed multiple co-op placements and worked part-time at the federal Ministry of Indigenous affairs, exposing her to legal work and issues facing marginalized populations. Alana went on to pursue a law degree at Montreal's McGill University.
Due to COVID-19, Alana completed her last semester of law school in a virtual environment. Both her graduation and call to the bar ceremonies took place remotely, with graduates' names scrolling onscreen as they watched from home. "I didn't article in normal times, and I started my career in a virtual world and learned to adapt to that, along with more senior lawyers."
Coming home
The Brockville native was pleased to accept an LAO position that allowed her to return to her hometown and pursue meaningful work.
"The days go by quickly and we have to be efficient with our time because we're a small jurisdiction," says Alana, who handles both criminal and family law. "I like that mixture of both areas of law. The work is fast paced, and every situation is different."
Alana often has a packed schedule, doing everything from meeting with clients and sureties to jail visits with clients in custody to bail hearings, case management, meetings with the Crown, drafting family law materials and attending at criminal, family law and mental health courts.
Alana also attends at the courthouses in Brockville and Perth. When she appears at the Family Law Information Centre (FLIC), there is frequently a lineup down the hall of people needing legal help with family law matters during the short window of FLIC office hours.
"Fewer services and resources are available in rural communities like Perth, including access to mental health supports, bail beds and transportation, so it's harder to connect people to resources."
Job satisfaction
Seeing clients engage with the supports and resources they need to stay out of court is particularly satisfying, says Alana. She regularly connects with organizations like the John Howard Society, which provides services to help people affected by the justice system develop key life skills, navigate issues of criminal justice, and build productive futures after incarceration.
"Connecting people to services they would not otherwise get is very rewarding," she says. "It's wonderful to see someone who had a mental health diagnosis get the help they need and then have their charges diverted. They are so thankful for the support, and many never have to face the justice system again. It doesn't always end that way, but it's incredibly rewarding when it does."
Click here to download image.
When she's not working, Alana likes spending time on the St. Lawrence River. "I grew up on the river, so a big draw in coming back here was the opportunity to be on the water." She and her husband Trevor enjoy boating, kayaking and swimming. One of their favorite summer activities is camping on nearby Sheaffe Island, a member of the Brockville Islands group.
More about duty counsel
Ontario's duty counsel are legal aid lawyers who give free legal advice in family, criminal and immigration law cases. These dedicated, compassionate individuals support people navigating the legal process and the justice system. This is one in a series of profiles of duty counsel across Ontario. Learn more on Duty Counsel Day.