Sidney B. Linden Access to Justice Award: Past winners
Since its inception, the Sidney B. Linden Access to Justice Award has been presented to the following deserving recipients:
Nancy Cooper — 2022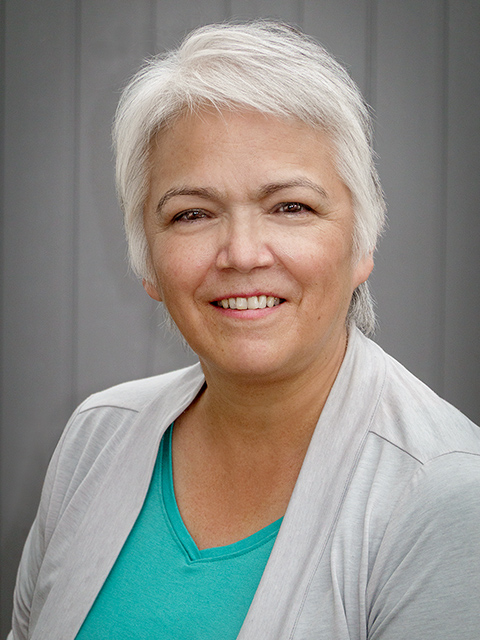 Nancy is well-known for the high degree of professionalism in her legal work and dedication to the needs of the Indigenous communities in Timmins and its surrounding communities. Throughout her distinguished career, she has provided legal services in primarily criminal law but also in family law and child protection.
Nancy's many years of work and dedication to legal aid clients includes accepting certificates, appearing as a per diem duty counsel, and serving on LAO's Board from 2009 until 2020.
Lois Cromarty — 2021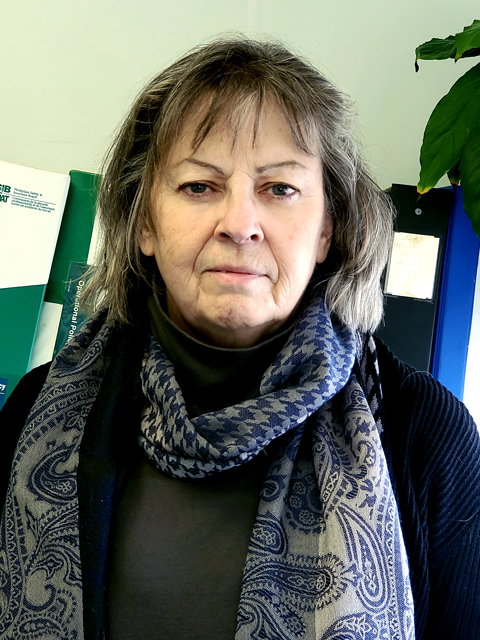 This year's recipient of the Sidney B. Linden Award is Lois Cromarty, who has served as executive director of the Northumberland Community Legal Centre since its inception over 31 years ago. During that time, she has developed innovative ways to improve access to justice and identify unmet legal needs in the community.
Lois recruited volunteers to draft free wills for individuals who met legal aid financial eligibility and for seniors slightly outside the LAO financial eligibility limits. She also helped create an emergency shelter, launched an initiative to give paralegal students important real-world experience, and developed ways for clients to receive advice and representation on Workplace Safety and Insurance Board (WSIB) matters. Lois is one of 12 Law Society of Ontario WSIB specialists in Ontario and has been a tireless advocate for the rights of injured workers.
Danny Morton — 2020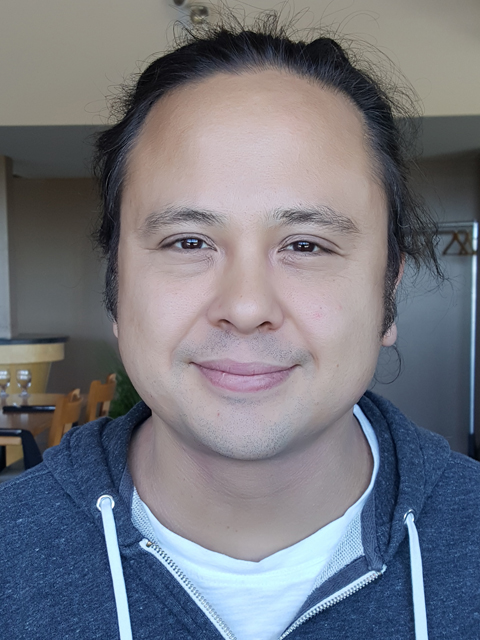 This year's recipient of the Sidney B. Linden Award is given to Danny Morton, who has worked in a variety of roles that have focused on improving the access that Ontario's Indigenous, First Nation, Metis and Inuit peoples have to justice including for the past five years, most recently at MAG's Indigenous Justice Division. Among his accomplishments has been the design and implementation of a province-wide Indigenous Bail Verification and Supervision Program, which provides culturally-relevant services that increase the likelihood of Indigenous people being granted bail. His recent work on the Indigenous Discharge Planning Program assists Indigenous people displaced from northern First Nation communities to return to their home communities.
Timothy Lutes — 2019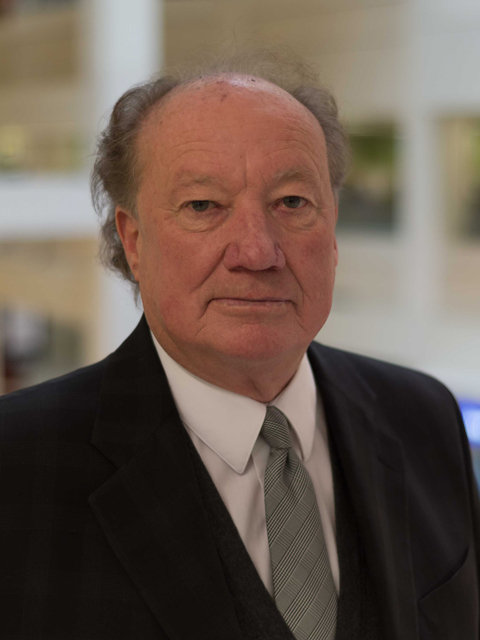 This year's recipient of the Sidney B. Linden Award is given Timothy Lutes, a staff lawyer with Legal Aid Ontario's Provincial Case Management Office. Tim has worked in some capacity for Legal Aid Ontario for over two decades, starting as a per diem duty counsel before becoming supervisory duty counsel for Simcoe County from 2005‑2011 and then assuming his current role in 2011. Tim manages cases as part of the Big Case Management program, which governs the most expensive and complex criminal trial defences that LAO funds. In this role, Tim works with defence counsel, as well as the judiciary and Crown, in order to facilitate the smooth progression of these cases through the judicial system and to ensure that public funds are spent appropriately.
Mary Birdsell — 2018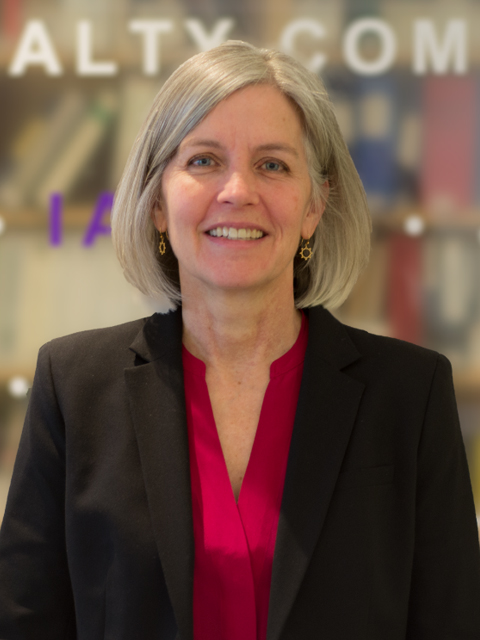 Ms. Birdsell is the executive director of Justice for Children and Youth (JFCY), a legal aid clinic that offers legal services for young people under 18 and homeless youth under 25. While at JCFY, she has been one of the main forces behind providing legal services for homeless youth where they're most likely to spend their time—at shelters, drop-in centres, and health clinics. This ensured that vulnerable people who are often intimidated by even visiting a law office, and who are often transient, could have an answer to their legal questions—while reducing the risk of losing contact with a lawyer or not getting an answer at all.
Grace Pluchino — 2017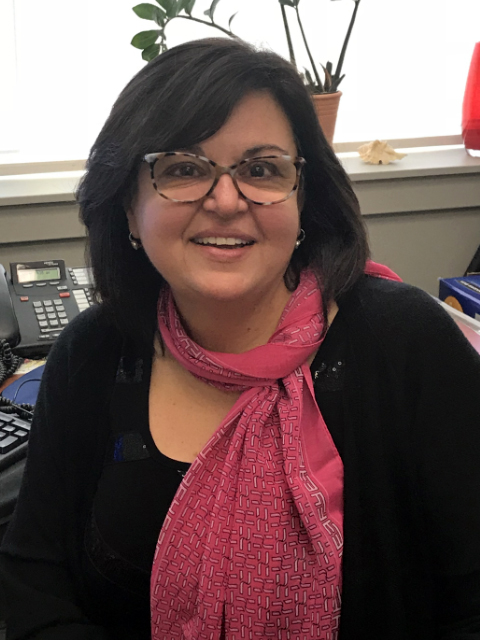 Grace Pluchino, a community legal worker at the forefront of tenants' rights for the past 30 years, is this year's recipient of the Sidney B. Linden Award given by Legal Aid Ontario (LAO) to honour exceptional individuals who help low-income Ontarians in the pursuit of access to justice.
In a nomination jointly made by the community legal clinics in Rexdale, Downsview, South Etobicoke and Willowdale, Ms. Pluchino was lauded for her work in tenant advocacy on a corporate level—she had led several campaigns to pressure the Toronto Community Housing Corporation to live up to their standards over a 20 year period, speaking out with the City of Toronto's ombudsman and board and with Toronto city council—and on a personal level, getting clients assistance with groceries, cleaning and moving.
Ryan Peck — 2016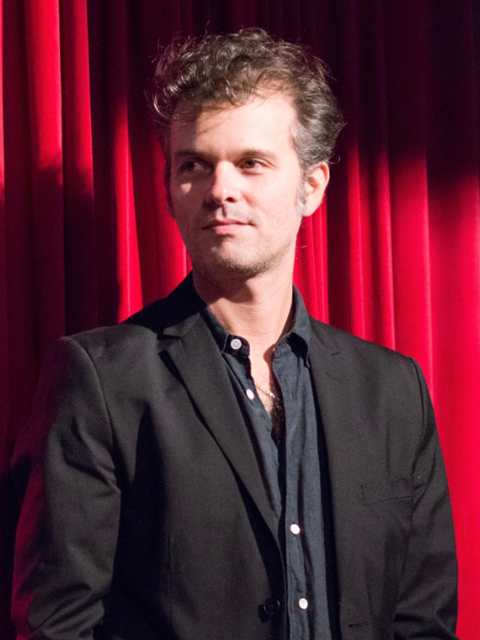 Ryan Peck has been executive director of the HIV & AIDS Legal Clinic Ontario (HALCO) since 2007.
Mr. Peck has fought for low-income people who require help and guidance in the justice system since he graduated from the University of Toronto in 2000. He articled at HALCO, and after he was called to the bar in 2002, he worked in legal aid clinics and as a duty counsel until his appointment as HALCO's executive director.
He is a member of the Ontario Advisory Committee on HIV/AIDS, which provides social and health policy advice on HIV‑related issues to the Ontario Minister of Health and Long‑Term Care. He has served as the co‑chair for the Ontario Working Group on Criminal Law and HIV Exposure since 2008, and joined the Canadian HIV/AIDS Legal Network's Board of Directors in 2008.
Bob Richardson — 2015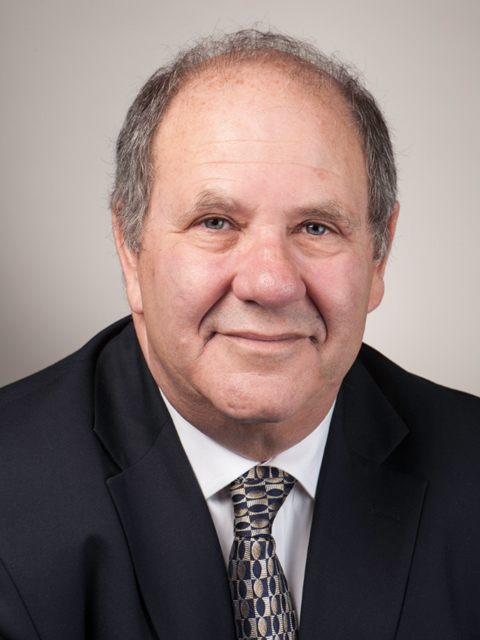 Mr. Richardson completed his LLB at Queen's University, and was called to the Bar in 1981. He has been working as a criminal lawyer since 1984, including two years as a duty counsel.
He has earned the respect of Ontario's judiciary and Ontario's most marginalized clients for his success in defending people charged with the province's most serious and complex criminal cases and for his commitment to going above and beyond for his clients, many of whom are people dealing with mental health issues.
Among his accomplishments, he has been:
a Board member and former Director of the Criminal Lawyer's Association (CLA)
recipient of the CLA's Distinguished Service award in 2004
an instructor in criminal procedure for the Law Society of Upper Canada's bar admission course
participant in educational programs on behalf of the Criminal Lawyers' Association and the Law Society of Upper Canada
member of the Ontario Review Board since 2014.
William A. (Bill) Sullivan — 2014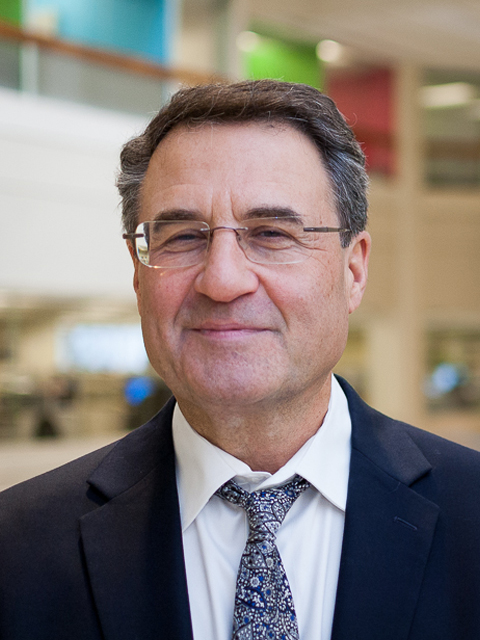 Toronto lawyer William A. (Bill) Sullivan was called to the bar in 1988. As a student at Dalhousie University's Faculty of Law, he worked at its legal aid clinic and won the university's Sarah MacWalker MacKenzie Clinical Law Award.
A widely-recognized expert in child protection and family law, he:
focuses on low-income clients, with a special emphasis on helping victims of domestic violence, refugees and parents in child protection manners
represents children in domestic and child welfare files as a member of the personal rights panel at the Office of the Children's Lawyer
provides free legal consultation workshops at a social club for low-income and homeless men living in Toronto's downtown core
coordinates a Christmas Shoe Coalition ad hoc lawyer and family court staff initiative, which donates footware to 30 charities for distribution to children, women and homeless men
hosts seminars on child welfare law matters, working with the Children's Aid Society, and general family law and immigration issues
has joined and made important contributions to:

LAO's mentoring program for lawyers, providing support for lawyers working on family child welfare matters
LAO's Provincial Legal Aid Plan Test Case Committee, which funds charter litigation, human rights and law reform test case litigation
LAO's Family Law Advisory Committee, which advised the Attorney General on the government's family law investment
Chip O'Connor — 2013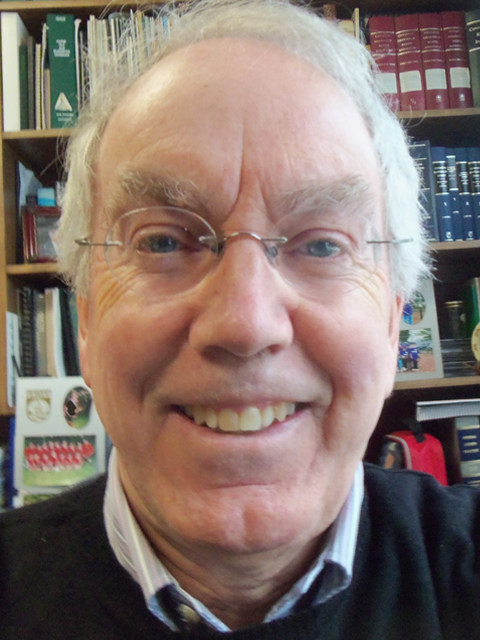 Mr. O'Connor was called to the bar in 1974. He opened his practice in Kingston a year later, and has dedicated his career since then to providing legal services to—and advocating for—prisoners at every level of Canada's courts, often on a pro bono basis. Among his accomplishments:
founding member of the Canadian Prison Lawyers Association and the Ontario Prison Lawyers Association
successfully advocated, to the Supreme Court of Canada, every prisoner's right to vote as well as the sentencing principles affecting Aboriginal prisoners and breech of longterm supervision, pursuant to the Ipeelee case, which confirm that Gladue principles apply to long‑term offenders.
author of the seminal criminal law text Halsbury's Laws of Canadian Penitentiaries, Jails and Prisoners, now in its second edition
former Director of the Correctional Law Project at Queen's Law School, taught criminal law at the Native Law Centre in Saskatchewan, has lectured throughout Canada as well as in Nevada and California
Peter G. Kirby — 2012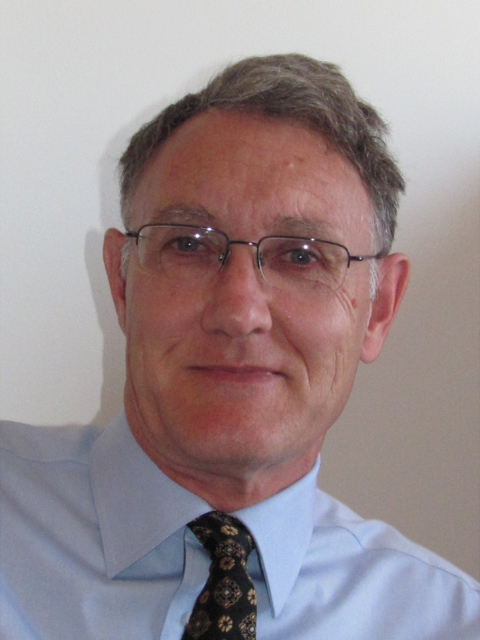 Mr. Kirby has practiced family and criminal law in the Kenora district for the past 34 years. Among his accomplishments:
Driving force behind the development and first lawyer and director of the Kenora Community Legal Clinic
Founder of the Kenora Lawyers Sentencing Group
Speaker at countless community legal education and information events to advocate for preventative and rehabilitative measures and oppose punitive sanctions
Numerous briefs submitted to House of Commons and Senate Standing Committees and the Ontario government
Published in Kenora Daily Miner and News, Journal of Law and Social Policy and the Canadian Legal Aid Bulletin
Taught at Kenora's Confederation College and Winnipeg's Red River College since 1999
Founding member of Amnesty International Kenora Chapter, chair of the Kenora Assembly of Resources (which oversees the operation of social support community projects), past president and current committee member of the Kenora District Law Association
Michael Bossin — 2010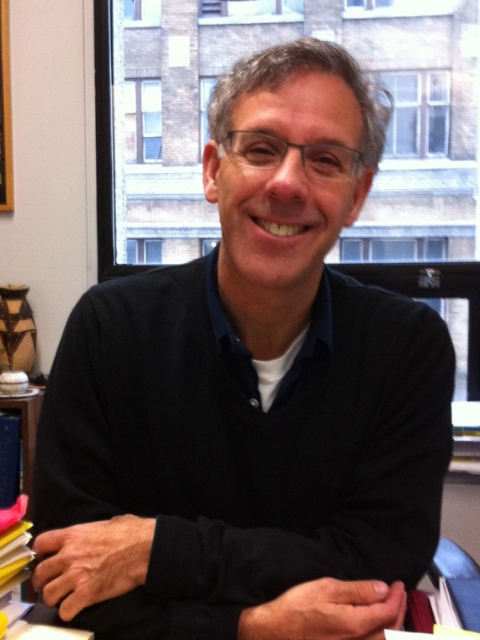 Michael Bossin has dedicated his legal career to serving low‑income clients, particularly immigrants and refugees, for the past 30 years in the following roles:
Staff lawyer at Community Legal Services Ottawa
Former director of Willowdale Community Legal Services
Part-time professor at the University of Ottawa Law School, where he has taught immigration and refugee law for the past 14 years.
Co-counsel in Aden – a groundbreaking case that led to changes in the law, allowing undocumented refugees to find alternative means of establishing their identity for permanent residency.
President of Amnesty International Canada from 2000‑2002.
Barbara Jackman — 2008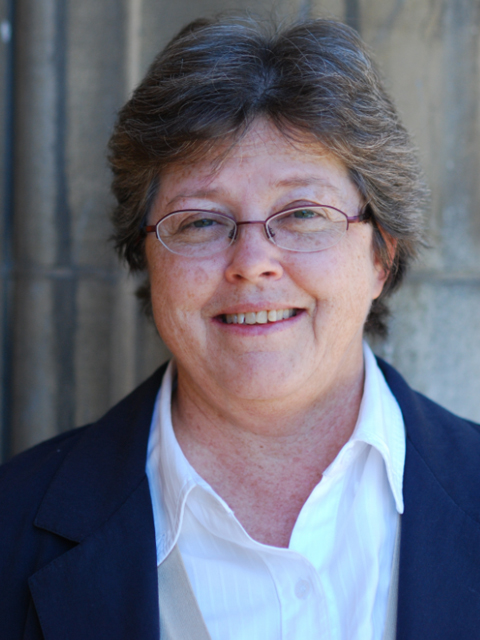 Barbara Jackman has earned the reputation for being one of Canada's most effective advocates for immigration and refugee rights. Her achievements, which span 30 years, include:
Director of organizations such as the Canadian Civil Liberties Association, the Working Women Community Centre, INTERCEDE, and Defence for Children International;
delegate to the Trans-Atlantic Legal Exchange on Refugee Law from 1986‑87, and the Northern Ireland Peace Process Fact‑Finding Mission in 1995 as an international human rights activist;
Ontario bar admissions course instructor; faculty member of Queen's University, the University of Toronto and Osgoode Hall law schools;
author of various paper and articles and contributor to four books
J. Robert Kellermann — 2007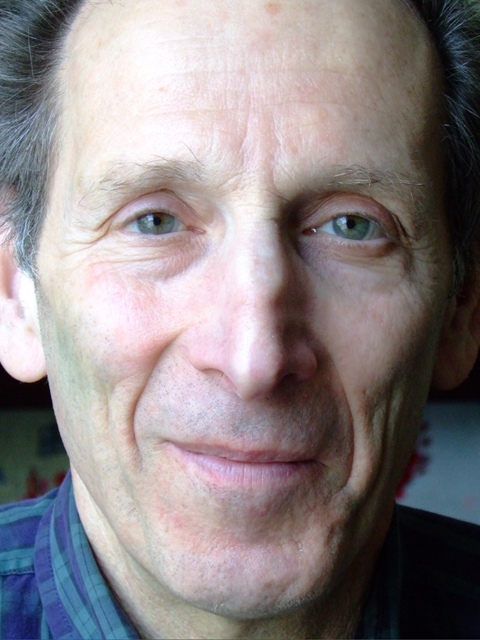 J. Robert Kellermann has championed for vulnerable people in Ontario throughout his nearly 40‑year legal career:
providing legal support for groups representing workers, gay communities, individuals with mental health and addiction issues, aboriginals, the poor, anti‑racism activists, students, environmentalists and AIDS activists.
co-founding the Law Union of Ontario and serves as a member of its steering committee.
serving two terms on the Board of Directors of the Criminal Lawyers' Association.
serving as course director at Atkinson College of York University on the Nature and Function of Law and high school guest lecturer on the nature of law and the legal system
participating in the Law Society of Upper Canada Bar Admission Course panel discussions on ethical questions in the practice of criminal law
Paul Copeland — 2006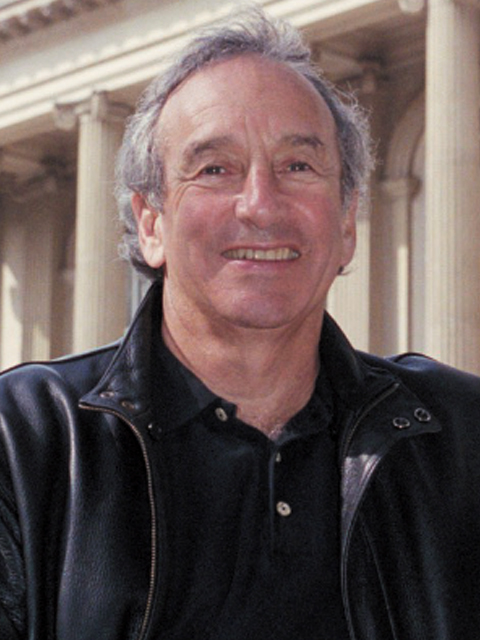 Paul Copeland has served low‑income people since the inception of legal aid services over 40 years ago. His accomplishments include:
serving as a bencher of the Law Society of Upper Canada for 18 years and has served as committee chair on clinic funding, women in the legal profession, equity & diversity and equity & Aboriginal issues
co-founding the Law Union of Ontario in 1974—a group dedicated to promoting social justice—- and remains a member of the steering committee
service as vice‑chair of the Legal Aid Committee from 1991‑1996, vice president of the Criminal Lawyers Association from 1985‑1991 and as president of the Association in Defence of the Wrongfully Convicted (AIDWYC)
Dianne Martin — 2005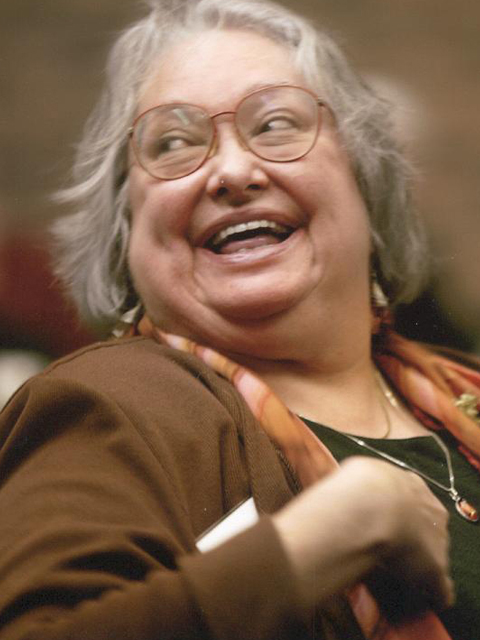 Dianne Martin received the first Sidney B. Linden Award posthumously. Ms. Martin's legal career spanned almost 30 years:
Law professor at York University's Osgoode Hall Law School
Co-founder of the Innocence Project
One of the founding directors of the Association in Defence of the Wrongfully Convicted (AIDWYC)
Helped reform Canada's midwifery laws
Helped reform rape laws in the late 1970's